The votes are in! By all measures, Vote for Bearcats: 2012, the 8th Annual Bearcat Benefit held on Saturday, October 6th at the spacious South San Francisco Convention Center, was a resounding success!
Here is a sample of what awaited the 180 enthusiastic attendees dressed in their most festive red, white and blue attire, at this truly memorable event:
A festive Bravo Champagne Cocktail Pre-Party which treated attendees to delicious appetizers & drinks while they were serenaded with melodious renditions by the SMHS String Orchestra;
An incredible array of more than 100 beautifully packaged Silent Auction baskets featuring everything from clothing & jewelry to exciting travel packages to rare Giants memorabilia;
A delectable 3 course dinner followed by a spirited live auction; and finally
Unforgettable performances by the cast of SMHS Drama's Avenue Q, and by the amazing SMHS Dance students who got the attendees to join them on the dance floor with their energy and enthusiasm!
Thanks to the huge success of the Bearcat Benefit which raised more than $98,000 through sponsorships, silent and live auctions, the foundation can continue to support important programs that benefit the SMHS students and staff, such as the Barbara Snider College Pathways Counselor and the Renaissance Leadership Class. Furthermore, the $18,000 raised through Fund a Need this year will help pay for 3 Smartboards in classrooms as well as a complete classroom set of graphing calculators needed by students in advanced math classes.
| | | |
| --- | --- | --- |
| | | |
The resounding success of this event would not have been possible without the leadership, diligence and dedication of the co-chairs Laurie Daniels and Momoe Sasaki who left no stone unturned in their efforts to make this event not only successful but fun for all the volunteers who were part of their committee. Our most heartfelt thanks goes to these two amazing ladies and their truly outstanding team of volunteers! A special thanks goes to our most enthusiastic auctioneer Gary Gerber as well as to Tech Guru Extraordinaire Charlie Royce!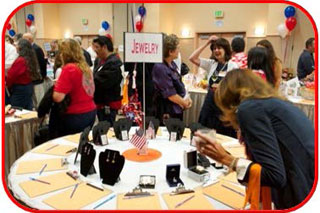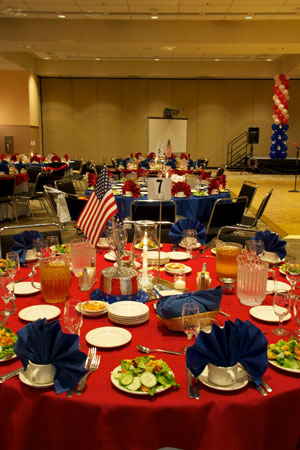 Bearcat Benefit Sponsors:
Valedictorian
Balsamiq Studios LLC
Inger and Norbert Bischofberger
Franklin Templeton Investments
The Scheinman Family

High Honors
Isaac and Jodi Babbs
Cahill Contractors, Inc.
Suzy and Jeff Cantor
Jeffery and Lisa Diamond
Carol and Paul George
Janelle and Michael Grimes
Harini Krishnan and Vikas Jha
Jennifer Lee and Lenny Low
Betsy and Mike McCall
Hamid Moinpour
The Otus Family
Tony and Lee Pantuso
The Rathmann Family
Lilli Rey
Hans and Mary Anne Ribi
Linda and Doug Rittenhouse
Rossi Builders
The Sasaki Family
Joanna and Phil Siegle
Will Stein and Patty Hsiu
Jean Tom and James Leong
Wells Fargo
Sharon and Edward Yeh
Junko Tanaka and Victor Young





Dean's List
The Borden Family
Mark Chandler and Carolyn Tavares
The Chin Family
Laurie Daniels
The Fitzpatrick Family
The Fore Family
Wendy Gee and Gary Wong
Leigh Anne and Jeff Glasson
Stanley and Diane Hong
Steve Jones and Alicia Woodfall-Jones
Roland and Carolyn Luk
Mr. and Mrs. Poimboeuf
Helen and Michael Poplack
Quattrocchi Kwok Architects, Inc.
Ayse and Bruce Schwartz
Talia and Dan Torbati
Union Bank
Derry Wisnom, Sweet & Baker Insurance Brokers
Ken and Mary Ann Woo

Bearcat Supporter
S.L. Beckheyer-Arnold, Farmers Insurance
The Bender Family
Laurie Benson, Alain Pinel Realtors
Cupertino Electric, Inc.
Spencer Lowe and Devi Ananda
Maureen McQuaid, College Focus LLC